our space. everyone's space.
VillaLab has thought of everyone, preparing new areas in Villa dedicated to all kinds of activities, from sports to games, from teaching to art. Now the Santa Ninfa's Municipal Villa is able to satisfy every kind of need and is ready to welcome unique moments of union and sharing.
To give a green touch to the Municipal Villa is the "Didactic Herbs Garden", an olfactory and sensorial path located in the heart of the Villa and entirely dedicated to the aromas and spices of the territory.
The path includes over fifteen varieties of native aromatic plants and allows not only to rediscover the beauty of the local flora, but above all to touch, smell and taste the flavors of this rich land.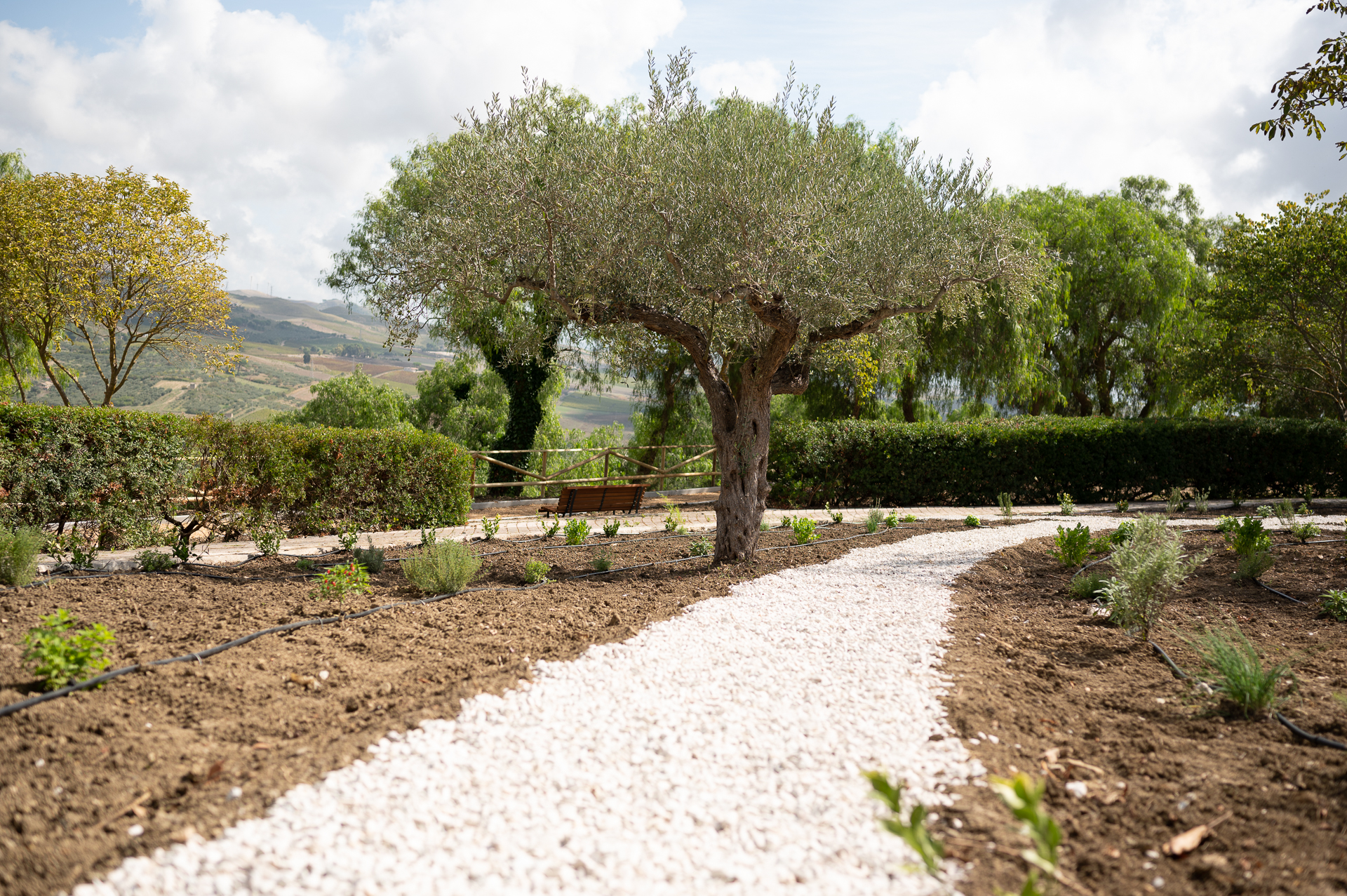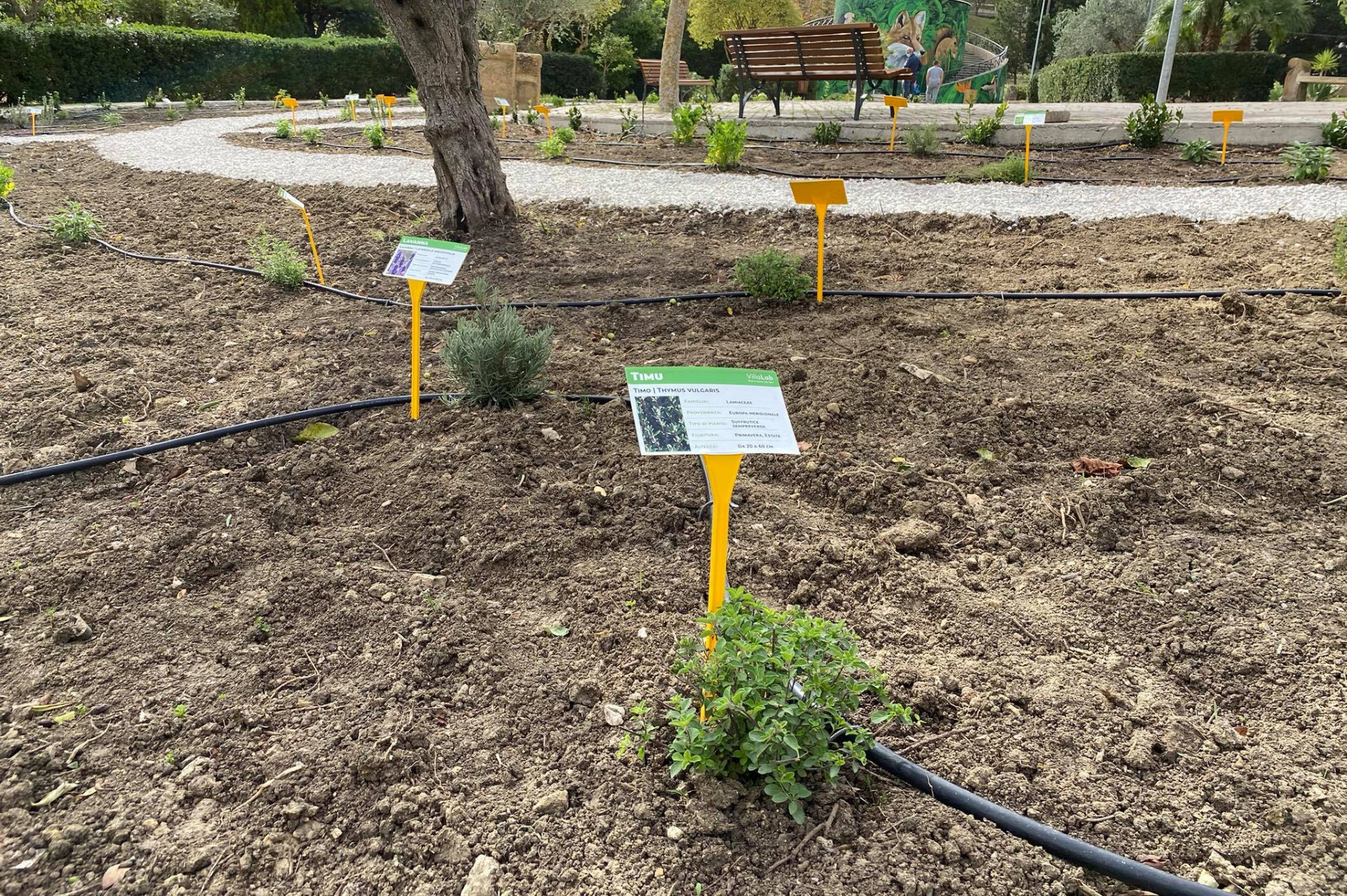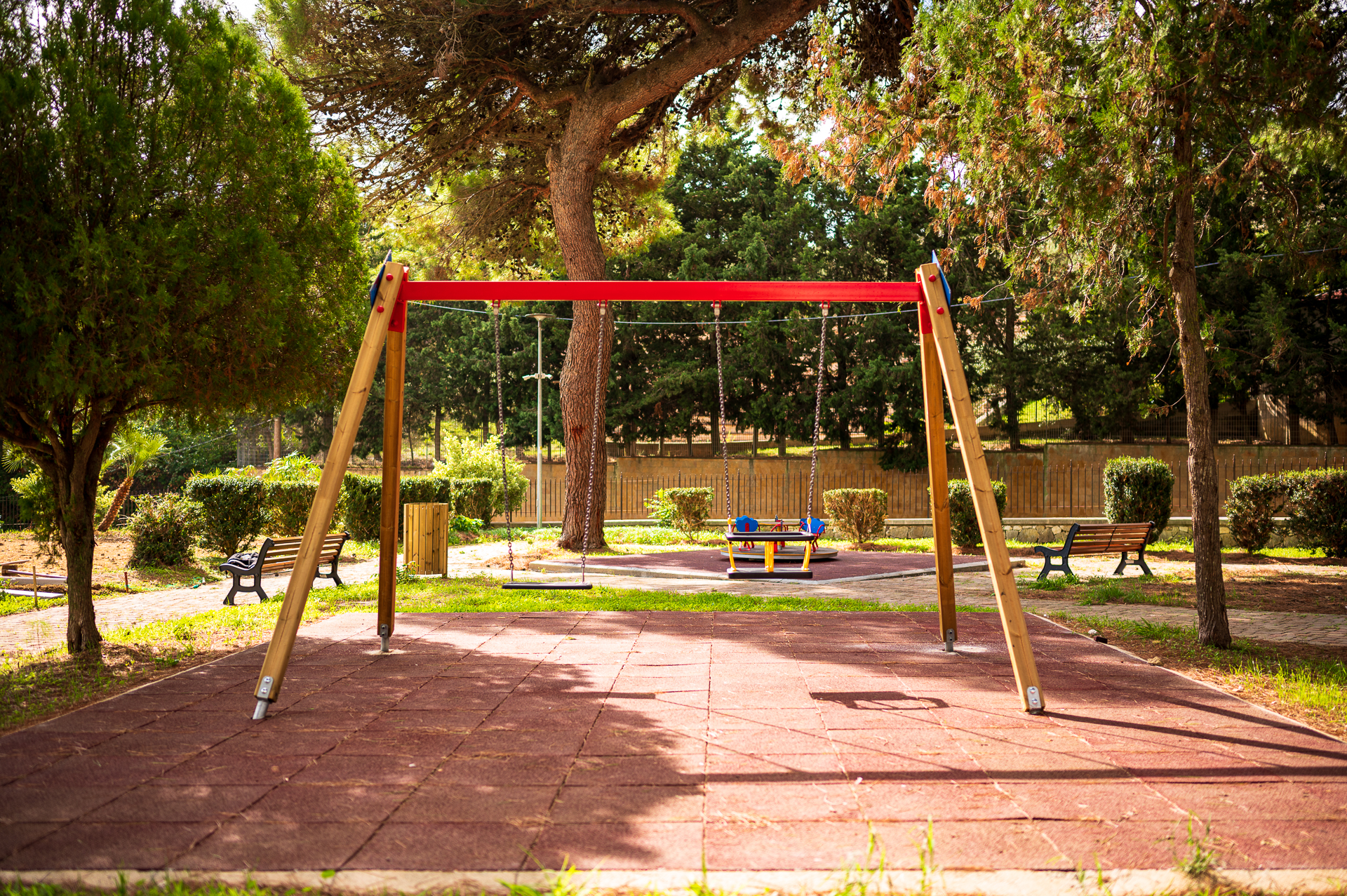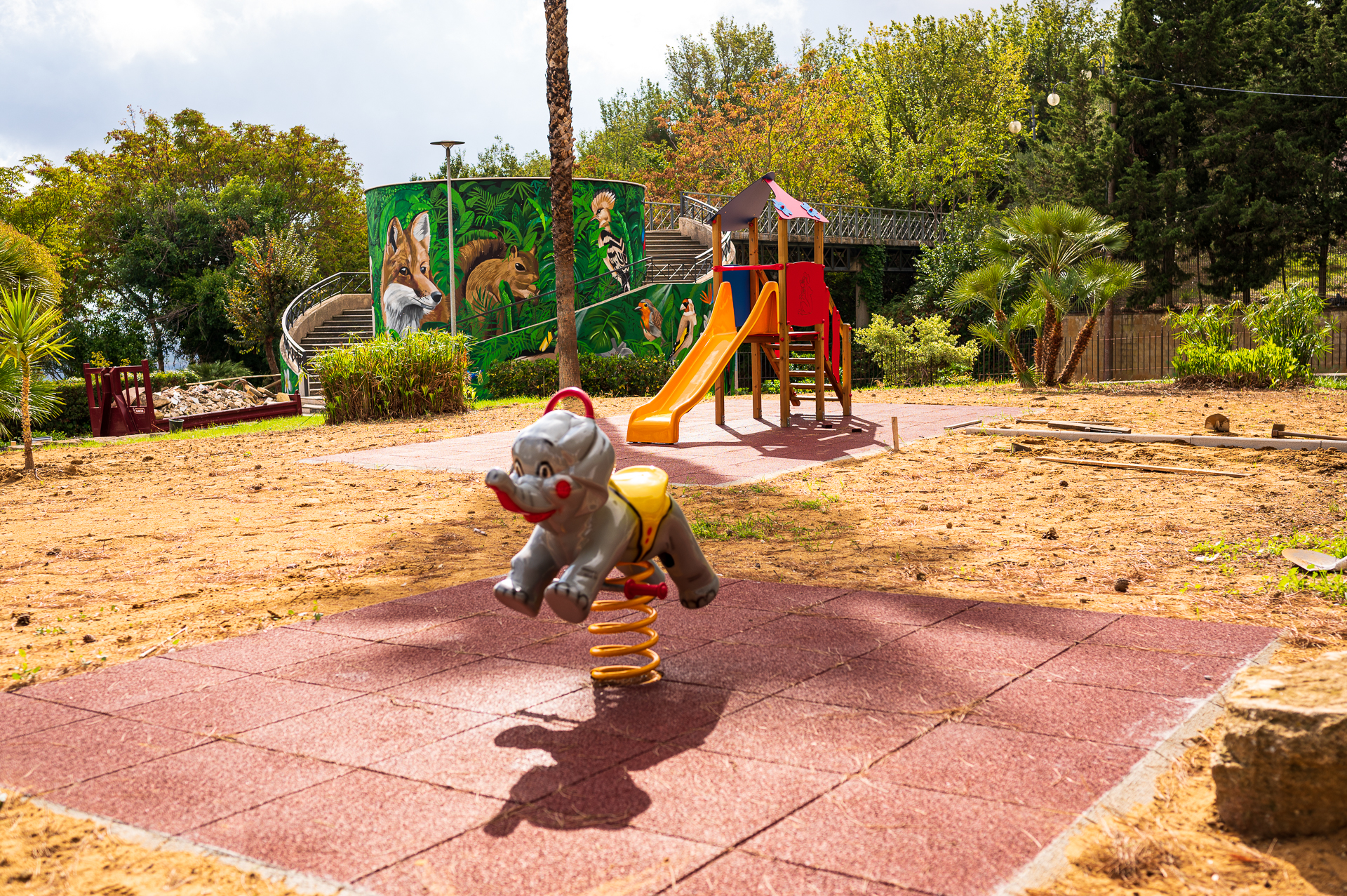 For the little ones, a new play area has been installed, completely renovated and with greater modernity and safety.
The equipped area is now provided with 6 new gaming stations, each one including an anti-trauma floor that guarantees the safety of the area, and offers different game modes to satisfy all tastes.
For sports lovers there is a fantastic 400 meters long clay circuit that crosses the entire Villa.
A picturesque wooden fence accompanies sportsmen and sportswomen along the route, suitable both for walking and jogging, surrounded by a beautiful green landscape. A small equipped fitness area has also been added, for those who want to keep fit and train.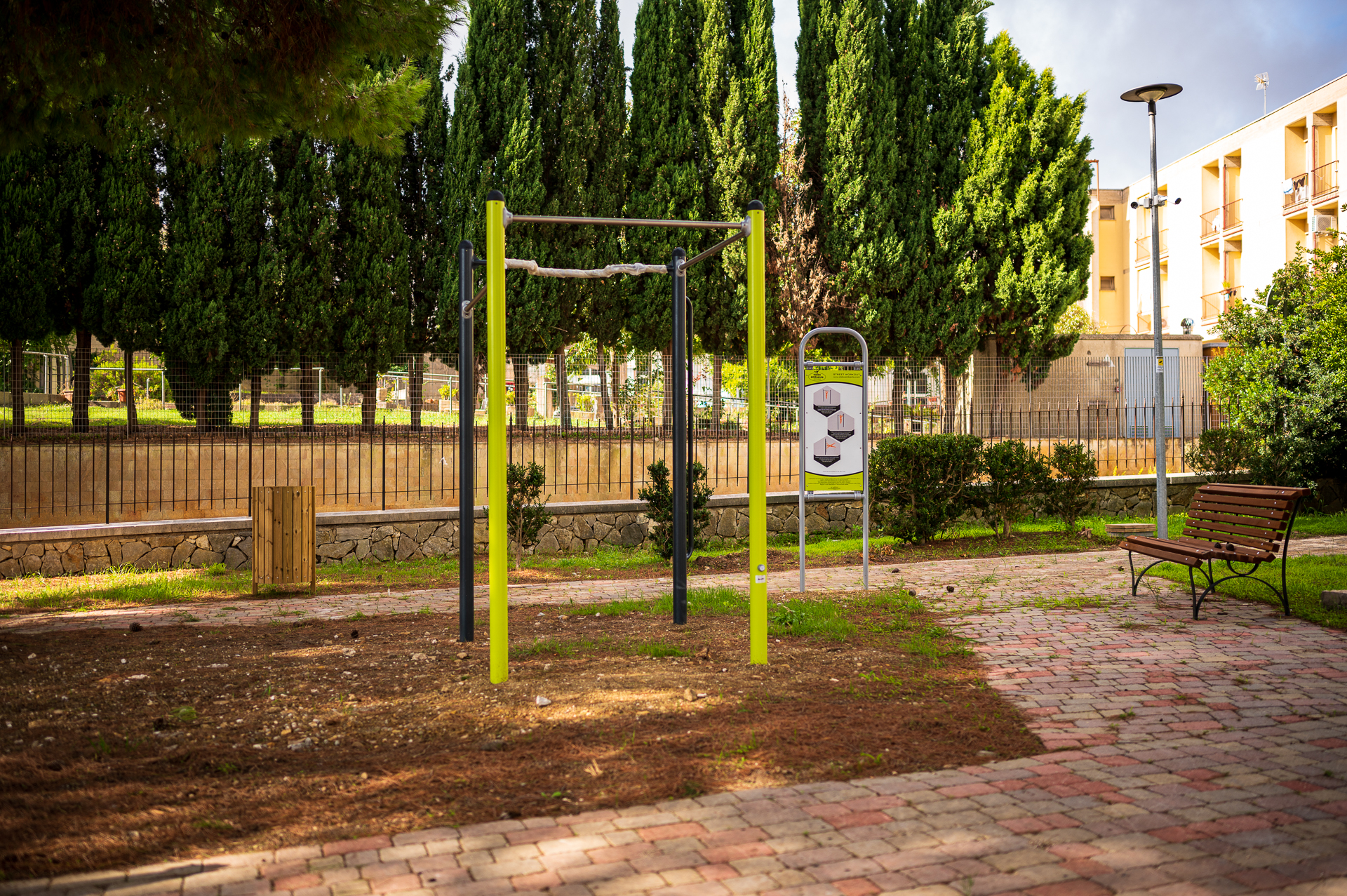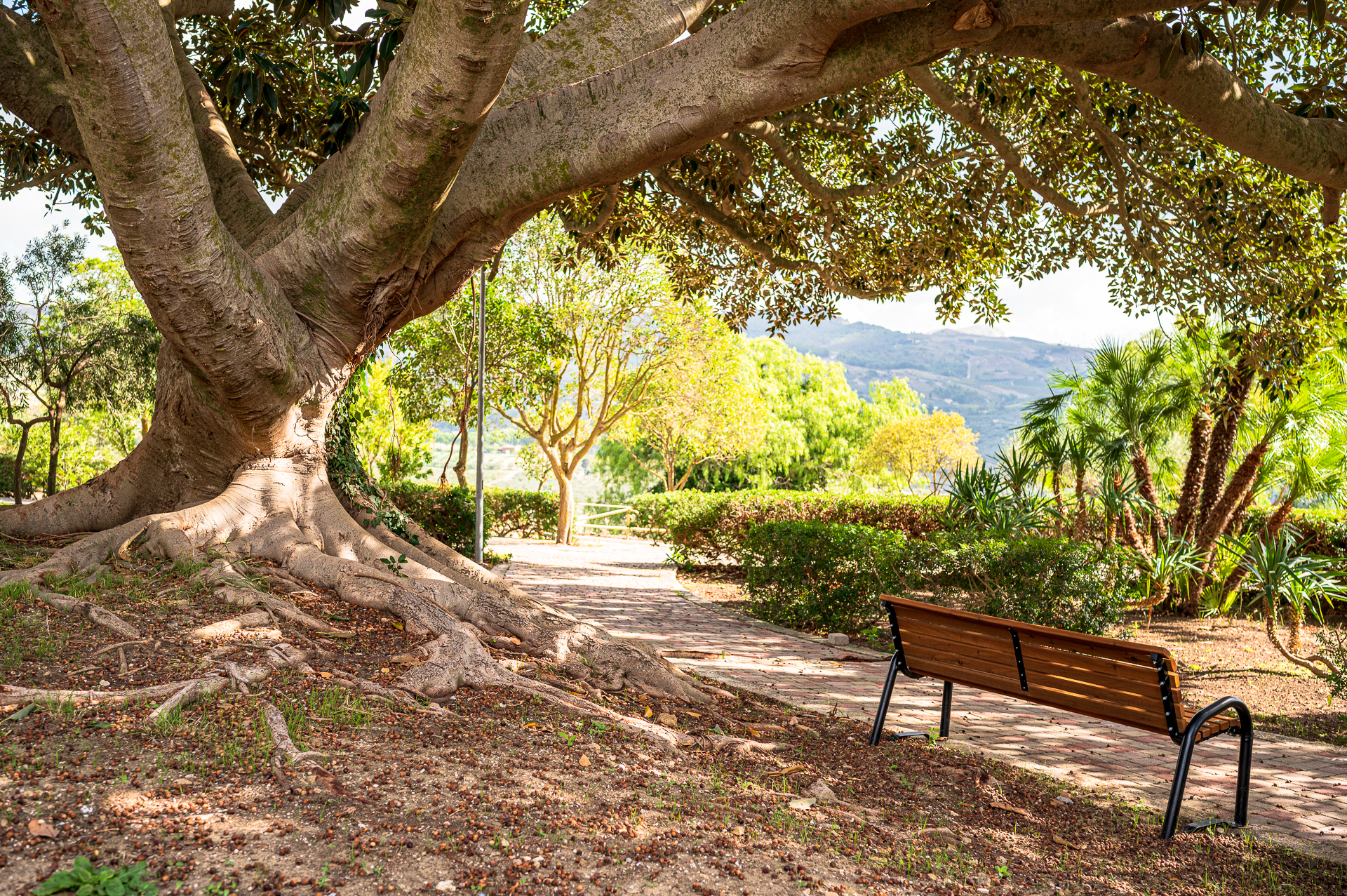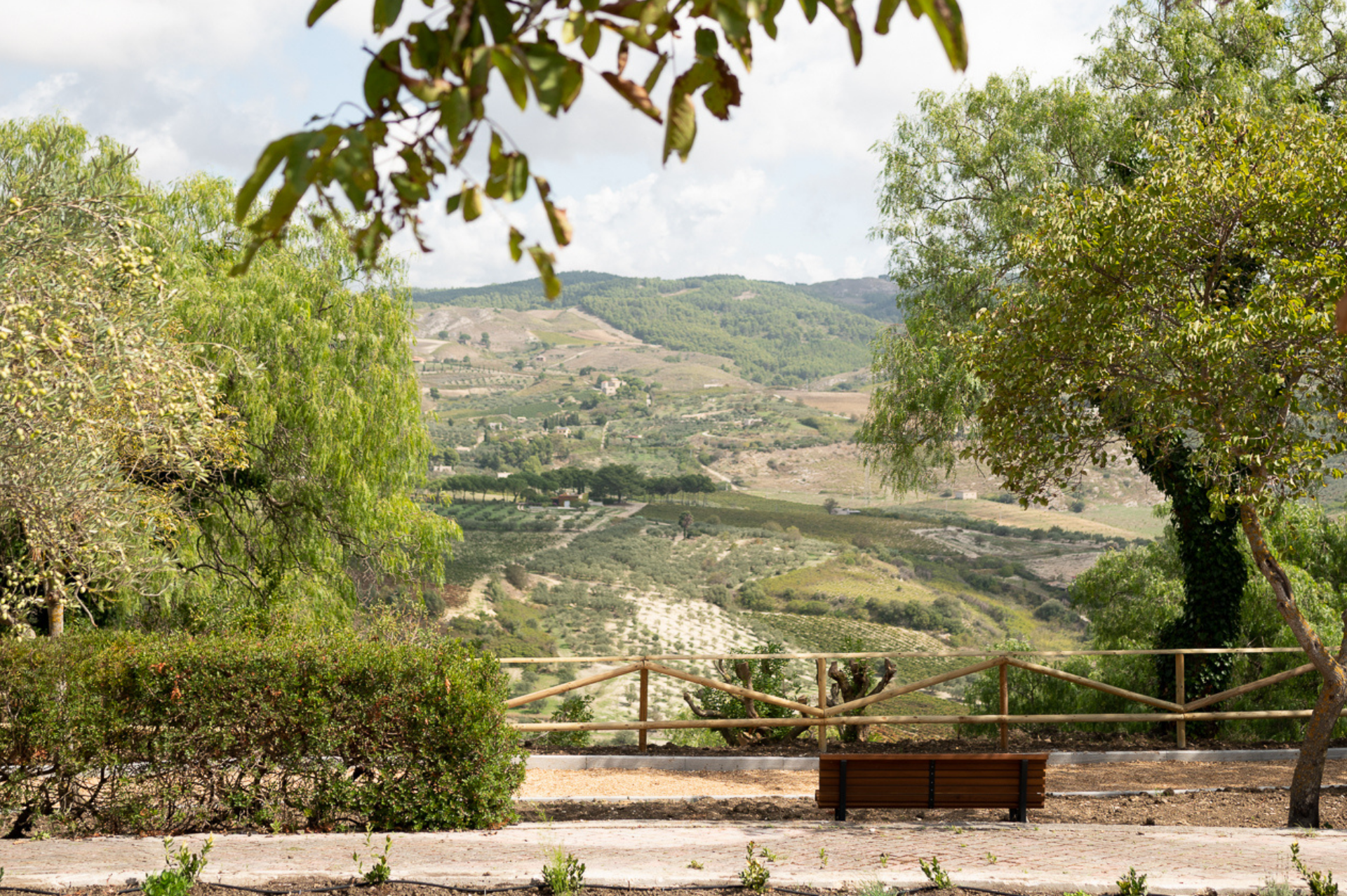 In the strategically highest point of the Municipal Villa is located the viewpoint, a small space that offers a great and special view of Santa Ninfa.
From here, tourists and visitors can relax on the beautiful wooden benches and enjoy a fantastic view of the city, surrounded by the greenery of the Villa and the wooden fence that safely encloses the viewpoint.
The tower is the most colorful point of the Villa, a true work of street art that conveys an important message of environmental sustainability.
Fabio Ferrara, aka Hira, has realised it, and he was able to communicate all the strength and energy of the local fauna. The animals depicted, with their watchful gaze, send a strong message to visitors, in the name of greater respect for the surrounding nature.